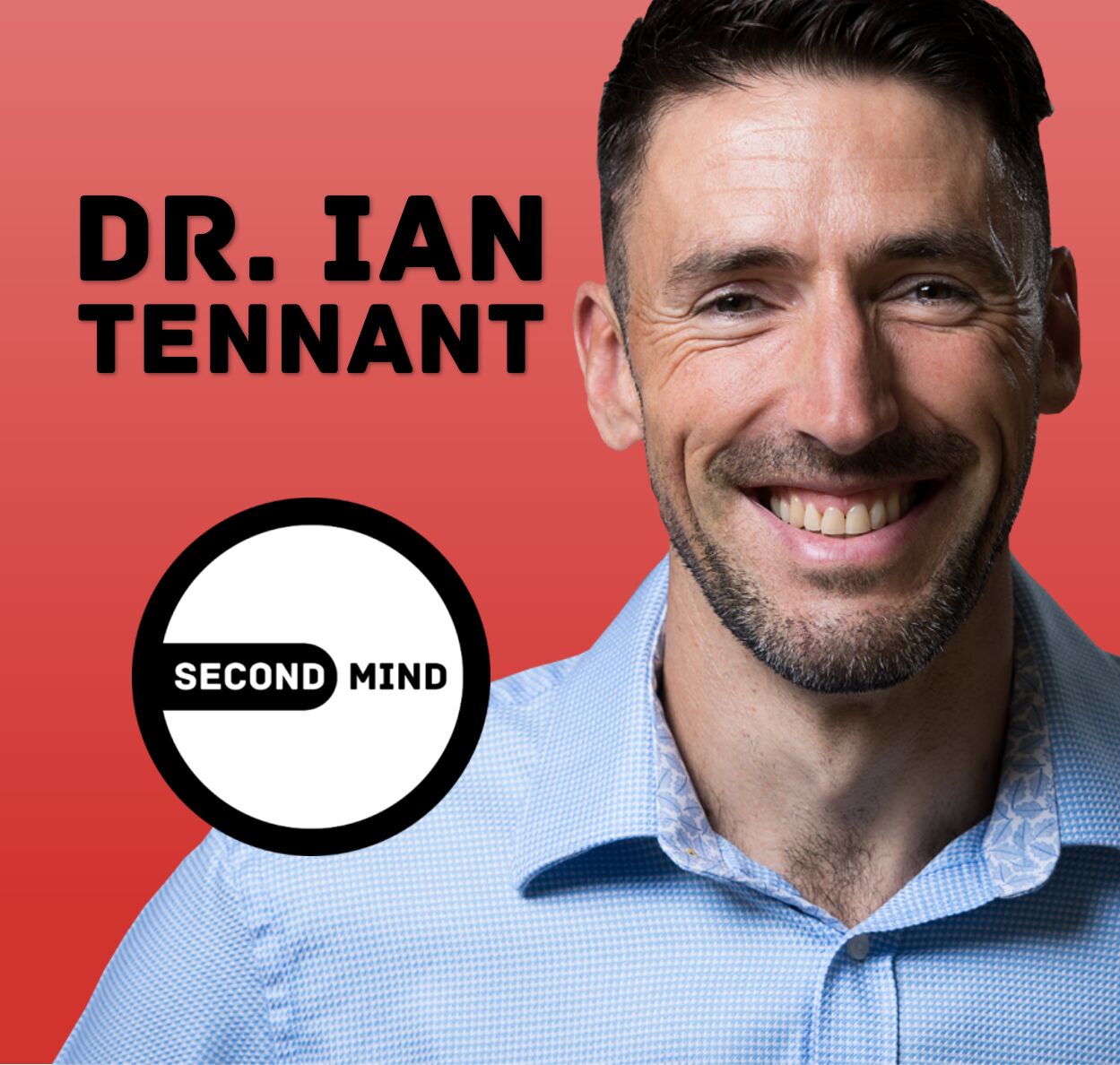 I am in conversation with Dr Ian Tenant, a wellbeing specialist helping people make inexpensive and simple choices that improve their health. With a doctorate from The University of Edinburgh in Clinical and Surgical Sciences and qualifications in sports massage and holistic lifestyle coaching, Ian works with knowledge on the frontiers of medical research to help his clients feel more energised and understand why the habits of healthy people actually work. Ian has previously worked as a researcher at the Medical Research Council Centre for Inflammation Research, but now helps clients face-to-face with health issues, including professional athletes and high-level entrepreneurs.
Ian has risen to conquer his own personal health challenges too, putting chronic digestion and sinus issues into long-term remission and learning how to manage a heart condition whilst still maintaining high levels of physical activity.
We cover a lot of ground in the discussions, all based around Ian's book called Restoring Balance. He presents a fantastic simple and accessible framework that we can use when assessing and working to improve our personal health. The framework contains six polarities, with the idea that we must individually work to find a state of balance that feels good for us inside each set of polarities. We break down the whole framework in our podcast, discussing the polarities of light/dark, feasting/fasting, connection/independence, movement/stillness, technology/nature and excitement/calmness. Ian tells us why each of these polarities matter, how they work and what you can do to restore your own sense of balance.
Trying to live a healthy life can seem so complicated, as we are bombarded by so much modern information about improving wellbeing. What I love about Ian's framework is that it's refreshingly simple with a big picture approach. Whichever direction you travel in life, equipped with Ian's six polarities model you should have a solid platform to grow and prosper.
Enjoy & Peace 
The mission:
Second Mind empowers you to become the greatest version of yourself and better our world. To ignite personal growth and intrigue your mind, we showcase the journeys, ideas and mindsets of inspiring people. We broadcast guests who live and think differently to create positive change for planet Earth. Their messages will challenge your perspectives and give you the fuel to master your potential.  
Don't miss our regular episodes, hit subscribe or follow to see new releases.
FOLLOW SECOND MIND:
Facebook: https://www.facebook.com/secondmind365/
Twitter: https://twitter.com/secondmind365  
Instagram: https://www.instagram.com/secondmind365/  
YouTube (w/video): https://www.youtube.com/channel/UCuq8qBjHyQBsuzB_y4SKWoA
iTunes : https://podcasts.apple.com/gb/podcast/second-mind/id1480389830
Spotify: https://open.spotify.com/show/4IRdfj0CkzK0BeC5WUZKRA?si=HI2ZRTklTsm4AJ831pbS3Q   
Google podcasts: https://playmusic.app.goo.gl/?ibi=com.google.PlayMusic&isi=691797987&ius=googleplaymusic&apn=com.google.android.music&link=https://play.google.com/music/m/Ix6f3niy3hr6xmod664mx5lg4lu?t%3DSecond_Mind%26pcampaignid%3DMKT-na-all-co-pr-mu-pod-16
…or search 'Second Mind' wherever you get your podcasts.
FOLLOW DR IAN TENNANT:
Facebook: https://www.facebook.com/ThriveAndEnjoy/
Website and Restoring Balance book: https://restoringbalance.life/