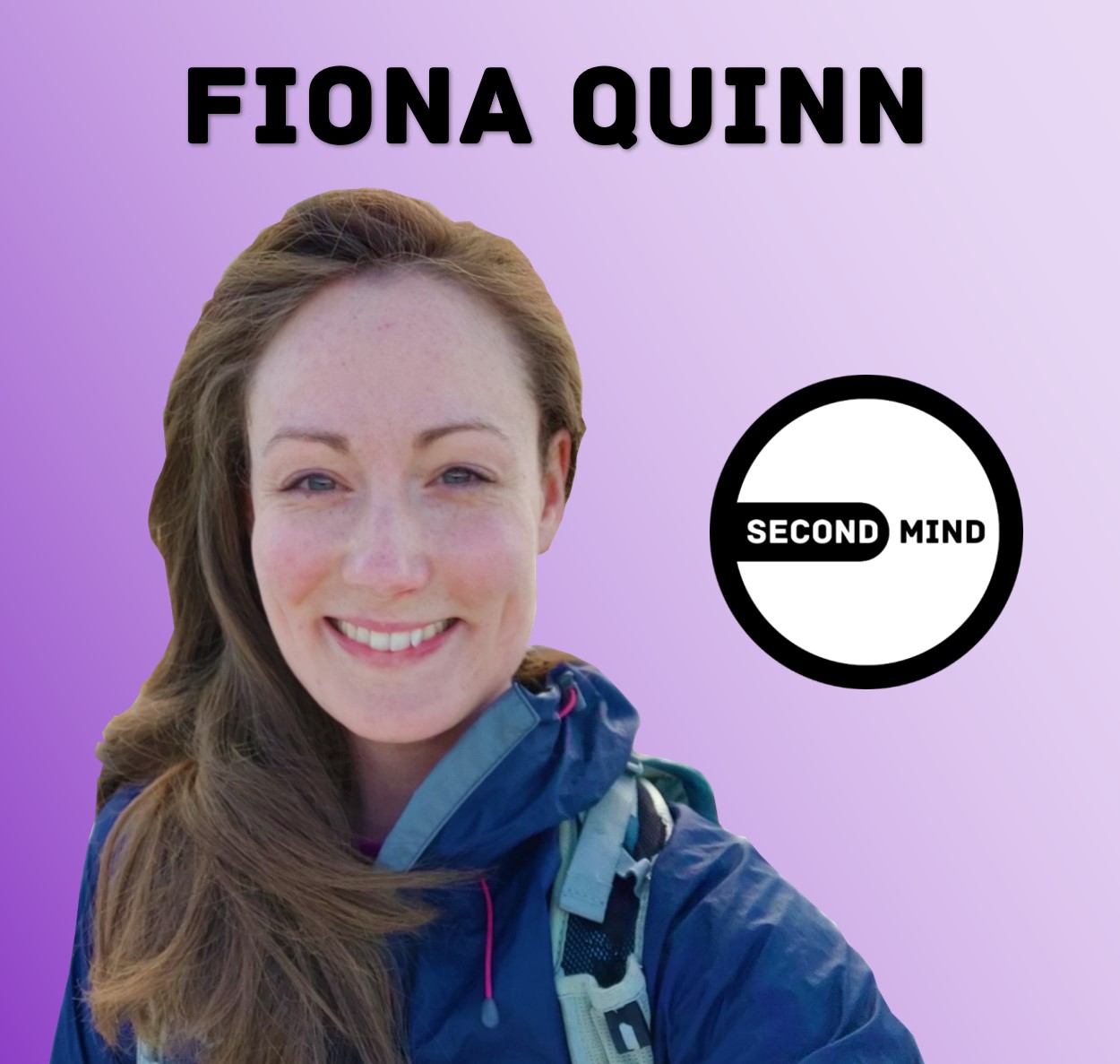 My guest on the show is the fantastic Fiona Quinn, an endurance adventurer, entrepreneur and keynote speaker.
Just a few years ago, Fiona was new to adventuring, finding her feet with small local cycling trips. Fast forward to the end of 2018, she was able to paddleboard 800 miles across 81 days from Land's End to John O'Groats, despite having a deep fear of the sea created when she almost drowned as a child. In completing this paddleboarding achievement, she became the first ever woman to complete a length of Britain triathlon, having already walked and cycled the route in previous years.
To recount her stories and experiences along the journey, she has released her new book, aptly named 'Ignore the fear', including tales of ocean whirlpools and paddling with dolphins.
In other adventures, she has completed the Cam triathlon, circumnavigated the Isle of Wight and wild camped on Dartmoor. Striving to support the wider adventure community, Fiona has used her entrepreneurial spirit to start the adventure book club, where a collective discusses a different adventure book every month.
In this episode, we discuss her process of discovering her inner adventurer as she gained a new sense of confidence and independence. We talk through how her interest in adventure eventually snowballed into walking, cycling and paddleboarding the length of Britain. She shares how her mission presented her with new challenges, from trench foot to wild Scottish whirlpools. In the conversation, she gives a real insight into how she has changed her relationship to fear through her experiences and developed a mindset that has enabled her to complete her endurance challenges. In addition, we cover some practical tips for budding adventurers to turn inspiration into action.  
Fiona believes that it is important to find your own unique adventurous spirit and explore on your own terms. I feel this attitude is so empowering for those who have not yet had any adventure experience, but also highly relevant for more seasoned explorers out there too.
Apologies for the lower quality audio in this episode. The Zoom call I had with Fiona had an unstable internet connection, which impacted the recording.
Enjoy!
About our mission:
Second Mind empowers you to become the greatest version of yourself and better our world. To ignite personal growth and intrigue your mind, we showcase the journeys, ideas and mindsets of inspiring people. We broadcast guests who live and think differently to create positive energy for planet Earth. Their messages will challenge your perspectives and give you the fuel to master your potential.  
Don't miss our regular episodes, hit subscribe or follow to see new releases.
FOLLOW SECOND MIND:
Facebook: https://www.facebook.com/secondmind365/
Twitter: https://twitter.com/secondmind365  
Instagram: https://www.instagram.com/secondmind365/  
YouTube (w/video): https://www.youtube.com/channel/UCuq8qBjHyQBsuzB_y4SKWoA
iTunes : https://podcasts.apple.com/gb/podcast/second-mind/id1480389830
Spotify: https://open.spotify.com/show/4IRdfj0CkzK0BeC5WUZKRA?si=HI2ZRTklTsm4AJ831pbS3Q   
Google podcasts: https://playmusic.app.goo.gl/?ibi=com.google.PlayMusic&isi=691797987&ius=googleplaymusic&apn=com.google.android.music&link=https://play.google.com/music/m/Ix6f3niy3hr6xmod664mx5lg4lu?t%3DSecond_Mind%26pcampaignid%3DMKT-na-all-co-pr-mu-pod-16
…or search 'Second Mind' wherever you get your podcasts.
FOLLOW FIONA QUINN:
Instagram:  https://www.instagram.com/fionalquinn/
Twitter:  https://twitter.com/fionalquinn
Facebook: https://www.facebook.com/FionaLQuinn/