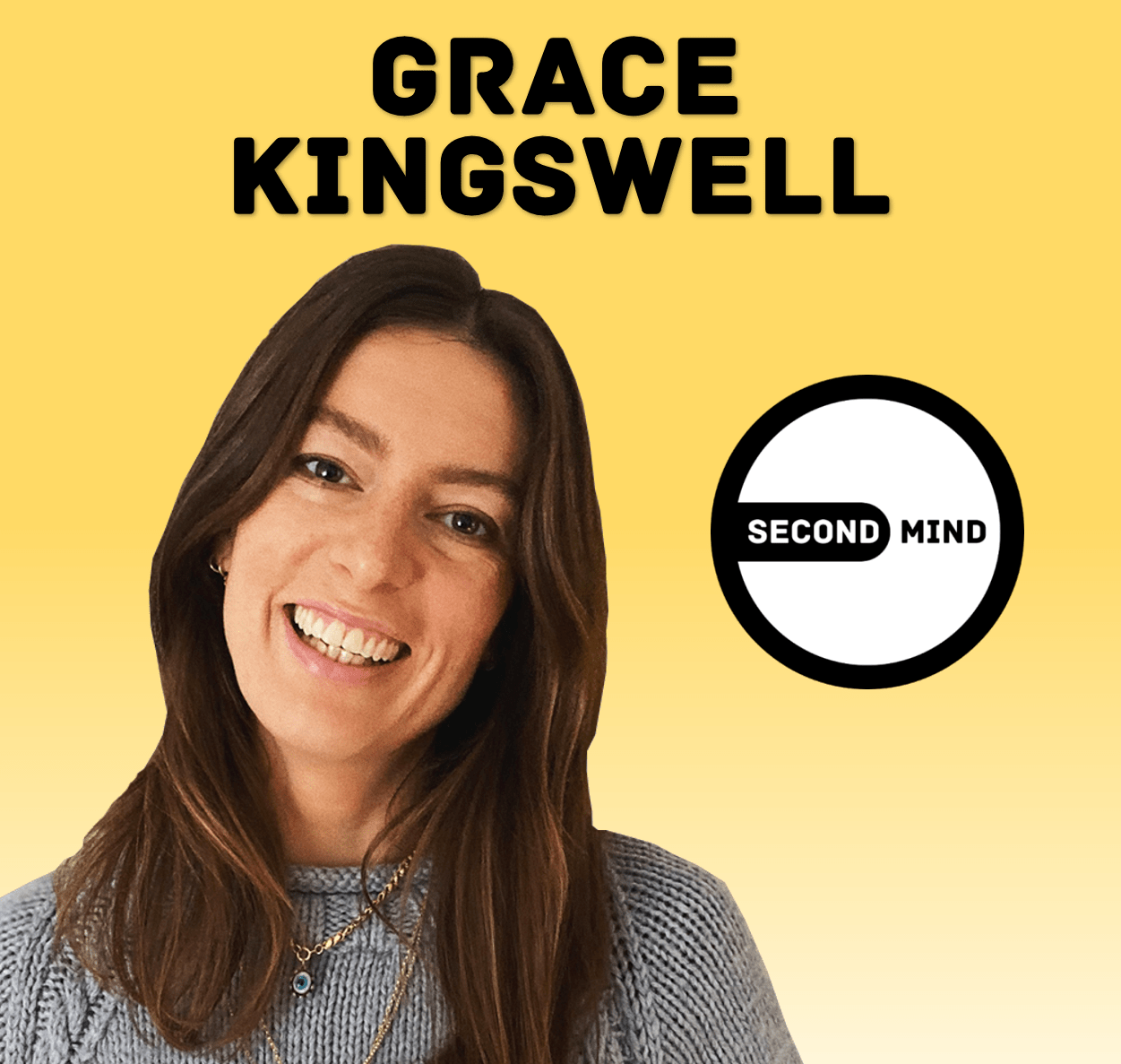 In this episode, I am joined by Grace Kingswell, a functional nutrition therapist who is passionate about the healing power of food. 
Through her functional nutrition practice, Grace works to treat and heal the root causes of health issues, guiding her patients on complex chronic issues such as thyroid disorders, gut imbalances and eczema. She also has gained qualifications in breathwork and acupuncture, which she uses to help her patients improve their health with a holistic approach. 
During our podcast, Grace shares how her own illness and healing process sparked her journey into functional nutritional therapy. We discuss the often-unrealised intuition we have inside each one of us to guide ourselves on a journey to better wellbeing, highlighting some tips for developing a better connection to our important bodily signals. Grace talks about some common nutrition misconceptions that cause people to make poor health choices and gives her pointers for constructing your optimal diet. We also find out Grace's opinions on Veganism and discuss the importance of mindfully engaging in the sensory experience of eating, plus a whole lot more.
Grace has a great wealth of knowledge and it was a pleasure to chat with someone who is so passionate about their mission. I hope the conversation encourages you to view your relationship to food and your connection to your body from a new perspective. 
The mission:
Second Mind empowers you to become the greatest version of yourself and better our world. To ignite personal growth and intrigue your mind, we showcase the journeys, ideas and mindsets of inspiring people. We broadcast guests who live and think differently to create positive energy for planet Earth. Their messages will challenge your perspectives and give you the fuel to master your potential.  
Don't miss our regular episodes, hit subscribe or follow to see new releases.
FOLLOW SECOND MIND:
Facebook: https://www.facebook.com/secondmind365/
Twitter: https://twitter.com/secondmind365  
Instagram: https://www.instagram.com/secondmind365/  
YouTube (w/video): https://www.youtube.com/channel/UCuq8qBjHyQBsuzB_y4SKWoA
iTunes : https://podcasts.apple.com/gb/podcast/second-mind/id1480389830
Spotify: https://open.spotify.com/show/4IRdfj0CkzK0BeC5WUZKRA?si=HI2ZRTklTsm4AJ831pbS3Q   
Google podcasts: https://playmusic.app.goo.gl/?ibi=com.google.PlayMusic&isi=691797987&ius=googleplaymusic&apn=com.google.android.music&link=https://play.google.com/music/m/Ix6f3niy3hr6xmod664mx5lg4lu?t%3DSecond_Mind%26pcampaignid%3DMKT-na-all-co-pr-mu-pod-16
…or search 'Second Mind' wherever you get your podcasts.
FOLLOW GRACE KINGSWELL:
Instagram:  https://www.instagram.com/gracekingswell
Podcast:  https://podcasts.apple.com/sa/podcast/state-of-mind/id1442195154
Web: https://www.gracekingswell.com/