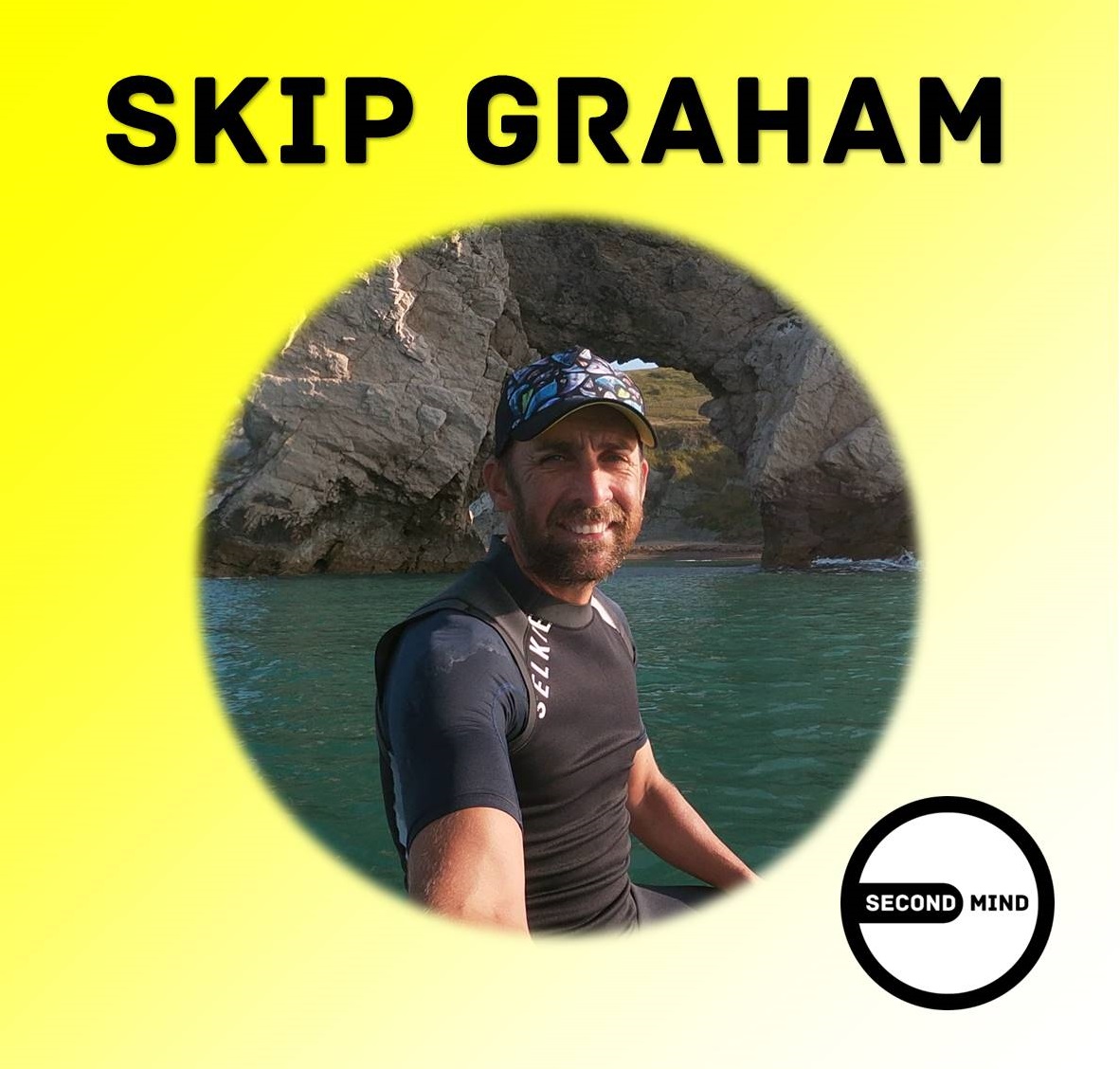 In this episode, we explore the story of Skip Graham AKA Barefoot Skip, who recently completed his latest adventure prone paddle boarding 1000km around the South West coast of the UK in just a matter of weeks. Skip, a passionate environmentalist, stopped off in coastal areas along the way to help out in local beach cleans, whilst also raising money for the #2minutebeachclean charity.
We discuss the mindset and techniques Skip used to take on such an epic challenge, covering how to manage the internal dialogue that is crucial for athletic performance and many other areas of life. Skip also give his perspective on knowing when to accept temporary defeat, managing risk and coming back stronger in the long run. Our guest recounts the process of the paddle itself and discusses the reasons why it is so important to bring the spirit of adventure into your life, even on a small scale.
During the show, we dive into the current environmental crisis that has led to polluted beaches and impacted communities. Skip gives his empowering perspectives on facing environmental issues and discusses the importance of community action through inspiring campaigns like the #2minutebeachclean. We finish the conversation acknowledging the importance of everyday inspiration in making the planet a better place for all. Never underestimate the impact you can have on the world day by day!
OUR MISSION:
Second Mind empowers you to be the greatest version of yourself and better the world. To ignite personal growth and intrigue your mind, we showcase the journeys, ideas and mindsets of inspiring people. We explore the human experience and learn about our world with guests who live and think differently. Their messages will challenge your perspectives and give you the fuel to master your potential.
Don't miss our regular episodes, hit subscribe to see new releases. Or search for 'Second Mind' wherever you listen to podcasts.
Second Mind Episode: 5
FOLLOW SECOND MIND:
Facebook: https://www.facebook.com/secondmind365/ 
Twitter: https://twitter.com/secondmind365 
Instagram: https://www.instagram.com/secondmind365/ 
YouTube: https://www.youtube.com/channel/UCuq8qBjHyQBsuzB_y4SKWoA
iTunes : https://podcasts.apple.com/gb/podcast/second-mind/id1480389830
Spotify: Coming soon!
Google podcasts: https://playmusic.app.goo.gl/?ibi=com.google.PlayMusic&isi=691797987&ius=googleplaymusic&apn=com.google.android.music&link=https://play.google.com/music/m/Ix6f3niy3hr6xmod664mx5lg4lu?t%3DSecond_Mind%26pcampaignid%3DMKT-na-all-co-pr-mu-pod-16
FOLLOW SKIP GRAHAM:
Facebook: https://www.facebook.com/skip.graham.31 Instagram: https://www.instagram.com/barefoot_skip/
DONATE TO SKIP'S PADDLE AND #2MINUTEBEACHCLEAN:
https://uk.gofundme.com/2minutepaddle https://beachclean.net/SupportUs